Blossom Time Music and Meditation Free Concert
2023/03/06 (Monday)
SAHAJA YOGA BC
PRESENTS
BLOSSOM TIME
SPRING MUSIC AND MEDITATION CONCERT SERIES
RICHMOND CULTURAL CENTRE
FRIDAY, MARCH 17 AT 5:30 PM
AND
SURREY ARTS CENTRE MAINSTAGE
SATURDAY, MARCH 18 AT 7PM
(DOORS AT 6:30)
Join Sahaja Yoga BC and Transformational Theatre for an evening of music, song and dance in celebration of the first days of spring, Saturday, March 18 at 7pm at the Surrey Arts Centre. For this occasion, world renowned vocalist, Anandita Basu will perform with local tabla player Akaaljot Dhadda and the Sahaj Qawwali Group.
The concert will commence with a guided meditation followed by an opening dance performance by Chitra Chettiar and Eishita Rajeev, students of Nrityanjali Kathak Dance Academy. Then Kalina, a newly formed Slavic music ensemble will play traditional folk music, accompanied by VSO violist, Jeanette-Bernal Singh. Kalina consists of both Ukranian and Russian members– symbolizing hope for peace during these troubled times. After intermission, Anandita will take the stage to deliver her signature soul satisfying songs, culminating in high energy qawwali.
Click here to register www.sahajayogabc.ca/events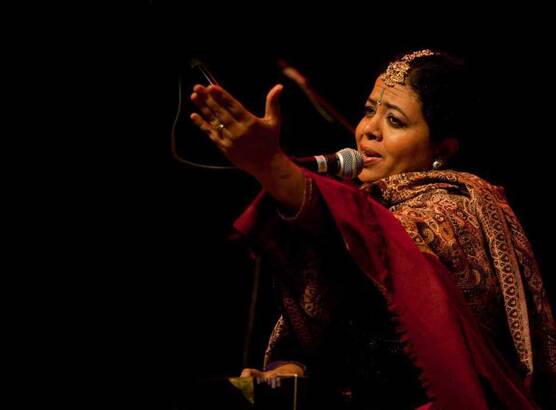 Anandita Basu
Anandita Basu was introduced to Sahaja Yoga meditation at a young age and followed her heart to develop her musical talents to help others attain inner peace through music and meditation. Her unique voice and style of singing qawwali has made her popular all over the world opening the hearts of thousands and inspiring joy and peace where ever she goes. Fresh from her tour of Brazil, Anandita will also hold free concerts in Seattle, Kamloops and Richmond.
This concert is part of a worldwide celebration of the 100th Anniversary of the birth of the Founder of Sahaja Yoga Meditation, Shri Mataji Nirmala Devi. Shri Mataji was born on the Spring Equinox, March 21, 1923 in Chhindwara, India and started Sahaja Yoga in 1970. For over 50 years the method of meditation she devised has helped thousands of people create peace and balance in their lives. This concert is a tribute to her life, in appreciation for the work she did in establishing Sahaja Yoga in over 70 countries.
Don't miss this uplifting event!
To save your seat, register at: www.sahajayogabc.ca/events
For more info log onto www.transformationaltheatre.com
Anandita's website is www.ananditabasu.com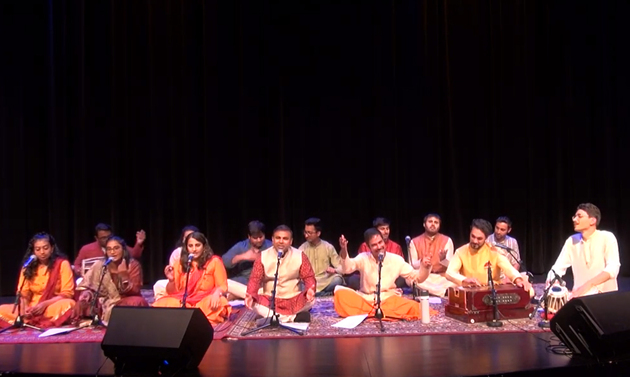 Sahaj Qawwali Group