YAO in concert
2018/11/09 (Friday)
Le Centre Culturel Francophone de Vancouver

presents
YAO + TRÉSOR OTSHUDI
Saturday - Nov 17 - 8 p.m.
Studio 16 - 1551 W 7th Avenue
Presale: member $10 / non-member $15
At the door: member $15 / non-member $20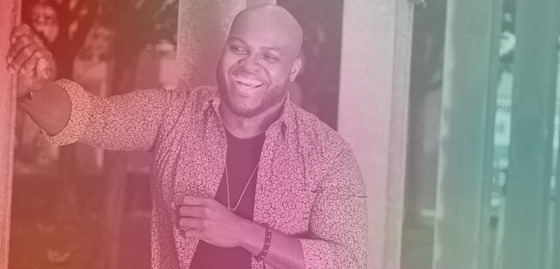 With his deep baritone voice and artistic audacity, oscillating between Slam and Soul with accent notes of Groove, Funk and Pop, YAO entices us into the warm poetic world of his songs. Born in Ivory Coast, his family immigrated to Canada as he was 13 years old in the Ottawa region. He started as a theater actor to become a well-known rap music artist, with lyrics that convey positive messages for a youth audience. His efforts to reach out to a younger audience were recognized as he received in 2018 the Prize of "Educator Artist of the Year" by the Ontario Arts Foundation.
He has already been compared to some of the "Greats". Vacillating somewhere between Oxmo Puccino's powerful delivery and the nonchalance of Gainsbourg's lyrics, Yao transports his audience. He can make them dance, smile and forget, if only for a moment, the banal events of everyday life.
He has garnered a number of awards in Canada and scored performances abroad (France, Madagascar, Algeria, Tunisia, Morocco, Cap-Vert). Accompanied on stage by extraordinary musicians, YAO delivers a show that deserves to be seen more than once.
His tour named "Nomade" has already begun, 42 shows in 36 cities are expected. He will also perform on Monday, November 19th at les Pionniers school in Coquitlam.