Maria Fierro Loughrey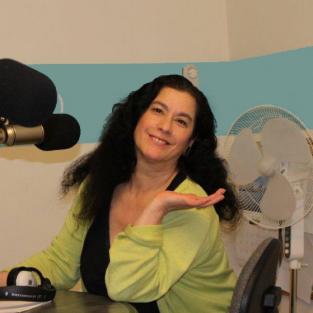 Program Name:

Fairchild Radio Italian Program
Country of origin:

Italy
Languages Spoken:

Italian, English
Favorite Type of Music:

all types of music except metal
Favorite Artist:

Mina
A Bit About My Background:

Produced and hosted the Radio Program "Imagine Italia" that aired on Fairchild Radio. Publisher of the Italian magazine "ITALIA ALLO SPECCHIO, / CANADA'S MIRROR". This was a bilingual, monthly Italian-English publication dedicated to the promotion of Italian culture and art, as well as the cultural life of Vancouver, in general. Published books: "A PASSION FOR", "DIARY OF MARIA FIERRO and IL MONDO DI MARIA FIERRO ( The World of Maria Fierro) " which contain Poetry, Astrology and quotes on life and its idiosyncrasies. Acted in comedy plays, written for and presented on the Italian community television show, in Vancouver. Voice-overs and narration on Radio and Television. My life experiences have unconsciously created this other "Maria" that looks at life, and finds humor in this unreasonable, illogical, and self- centered world. Making people laugh is my passion.
What I Like About Radio:

It is stimulating. Radio encompasses a large number of fascinating things. It's a magical world. I see radio as white and red. White as reflective, growth and creativity. Red as passion, energy and action.
Email Address: