Lady B aka Bali K Deol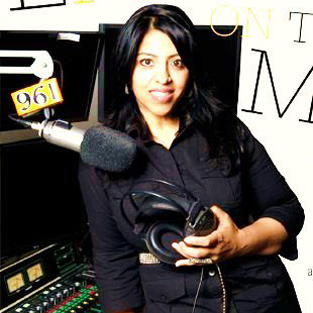 Program Name:

Swaraj
Country of origin:

United Kingdom
Languages Spoken:

Punjabi, English, Hindi, Urdu
Favorite Type of Music:

Punjabi, Hip Hop, Qawali
Favorite Artist:

Nusrat Fateh Ali Khan
A Bit About My Background:

Lady B. wears several different hats as an entrepreneur, radio host and producer. After immigrating to Canada from England in 1998, she launched her program "Punjabi Power" on 96.1FM, the first Punjabi radio show to hit FM radio anywhere in Canada. She is passionate about the Punjabi language and culture and is actively involved with local events and organizations and is a household name in the Punjabi community.
What I Like About Radio:

I love the connection with my audience, it's real and organic, and over the years has created a whole new family for me. I love experimenting with new sounds, launching new artists and giving them a platform, whilst preserving the original sounds of folk and tradition. Also, meeting the people behind the voices and getting to the crux of who they really are from interviews is fun and hugely rewarding when we are able to present the regular human side of them to their fans.
Web Site:
Email Address: