Hot Topics 娛樂追蹤
Blu-ray 請你看好戲 《ESCAPE FROM MOGADISHU》
2022-01-18 (星期二)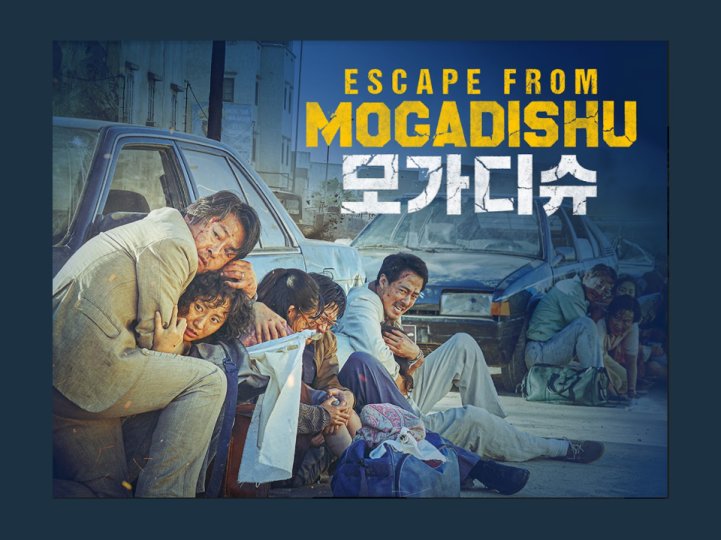 留意 AM1470 & FM96.1 電台節目, 贏取韓國動作片《ESCAPE FROM MOGADISHU》Blu-ray。影片代表韓國角逐 2022 年第 94 屆奧斯卡金像獎最佳國際影片獎。Listen to AM1470 & FM96.1 for your chance to win ESCAPE FROM MOGADISHU Blu-ray. The movie represents South Korea at the 2022 Academy Awards in the Best International Feature category.
遊戲日期 Game period: January 18 - 24, 2022.
遊戲熱線 Game hotline: 604-271-1470 (AM1470) & 604-295-9616 (FM96.1)。
ESCAPE FROM MOGADISHU
Dramatically constructed based on actual events: when civil war explodes in 1991 between rebel factions and Somali government forces under dictator Mohamed Siad Barre, rival North and South Korean diplomats are trapped in the capital city, surrounded on all sides by what would emerge as some of the deadliest fighting of the conflict. With no aid from either Korean government—and no means of communicating with the outside world—the diplomats' only shot at survival may require uniting with bitter adversaries to escape.

ESCAPE FROM MOGADISHU won an impressive six awards (out of 10 nominations) at the 30th Buil Film Awards, including Best Film and Best Screenplay (Ryoo Seung-wan, Ki-cheol Lee). The film received the most nominations of any film this year. In addition, the Korean Association of Film Critics Awards named Ryoo Seung-wan Best Director, plus awarded the film trophies for Best Supporting Actor (Huh Joon-ho), Best Cinematography (Choi Young-hwan), Best Music (Bang Jun-seok) and it made the list as one of the Ten Best Films of the Year.
ESCAPE FROM MOGADISHU debuts on Blu-ray and DVD January 18, 2022 from Well Go USA Entertainment.