Hot Topics 娛樂追蹤
Movie 請你看優先場《HALLOWEEN》
2018-10-07 (星期日)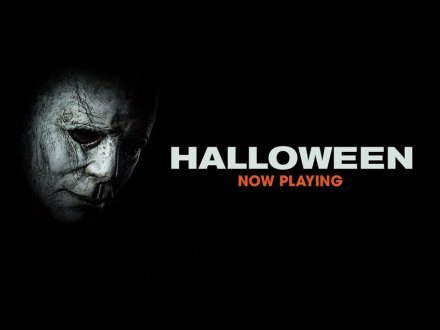 加拿大中文電台送出 HALLOWEEN 的雙人優先場電影入場券!留意 AM1470 及 FM961 節目了解更多遊戲詳情。
Listen to AM1470 & FM961 for your chance to WIN a double pass to an advance screening of HALLOWEEN!
Date: Oct 17, 2018 (Wednesday)
Time: 7pm
Venue: International Village Cinemas
遊戲日期 Game Period: October 8 - 14, 2018.
遊戲熱線 Game Hotline: 604-271-1470 (AM1470) & 604-295-9616 (FM961).
HALLOWEEN
Universal Pictures will release Trancas International Films, Blumhouse Productions and Miramax's Halloween on Friday, October 19, 2018.
Jamie Lee Curtis returns to her iconic role as Laurie Strode, who comes to her final confrontation with Michael Myers, the masked figure who has haunted her since she narrowly escaped his killing spree on Halloween night four decades ago.
Master of horror John Carpenter will executive produce and serve as creative consultant on this film, joining forces with cinema's current leading producer of horror, Jason Blum (Get Out, Split, The Purge, Paranormal Activity). Inspired by Carpenter's classic, filmmakers David Gordon Green and Danny McBride crafted a story that carves a new path from the events in the landmark 1978 film, and Green also directs.
Halloween will also be produced by Malek Akkad, whose Trancas International Films has produced the Halloween series since its inception, and Bill Block (Elysium, District 9). In addition to Carpenter and Curtis, Green and McBride will executive produce under their Rough House Pictures banner.
Official website: www.halloweenmovie.com