World Music Shuffle Playlist
2021/01/01 (Friday)
WORLD MUSIC SHUFFLE PLAYLIST
FRIDAY, JAN 15 AT 10:00AM ON FM96.1
SUNDAY, JAN 17 AT 5:00PM ON AM1470
This week's show features music by Toronto Tabla Ensemble, Seven Eyes and an interview with Buckman Coe from MonkeyDragon
| | | |
| --- | --- | --- |
| Time | Song Title | Performing Artist |
| | What's Going On? | Toronto Tabla Ensemble |
| | Closer to Home | Jason Bricker |
| | This Moment | Seven Eyes |
| | Espiral | Okan |
| | Arizona | Young Friend |
| | Chasing Butterflies | MonkeyDragon |
| | Shofukan | Snarkey Puppy |
| | Butterfly | Rajaton |
| | La Incondicional | La Dame Blanche |
| | Get it together | MonkeyDragon |
| | | |
MonkeyDragon's debut album 'Enter the Multiverse' features the work of producer Adham Shaikh and solo artist Buckman Coe with horn players Andy Cakes and Harvey Paris and vocalist Caleb Hart.
Buckman Coe shares with World Music Shuffle some of the moments recording Enter the Multiverse and talks about how things have changed for him as an artist over the last year.
credit
WORLD MUSIC SHUFFLE PLAYLIST
FRIDAY, JAN 8 AT 10:00AM ON FM96.1
SUNDAY, JAN 10 AT 5:00PM ON AM1470
This week's show features new host Joy Tevely with an interview with Cam Blake and new music from Raj Ramayya and Monkeydragon.
| | |
| --- | --- |
| Song Title | Performer |
| Long Gone Guru | Raj Ramayya |
| Losing My MInd | Cam Blake |
| Ka'anapali | Jordan Griffiths |
| Bleach | Benamin McD |
| God Complex | Lara Abad |
| Interesteller | Adham Shaikh, Buc |
| Night Drive | Rettward von Doern |
| Anchor | Brock Phillips |
| Casa De Papel | Khotton Palm, Dwa |
| Without you Around | Bookclub |
| November State of Mind | Black Pontiac |
| Cuffed Jeans | Izzy Cenedese |
| Self Worth | Cam Blake, MXTN, |
Cam is a 19-year-old hip-hop artist based in Maple Ridge, BC, Canada. He started his musical journey in school with close friends but has grown into quite the solo artist. Cam sings, writes his own music and plays guitar. Cam's debut LP "Bad Vacation" is set to release January 15th 2021. Check out his music at camblakemusic.com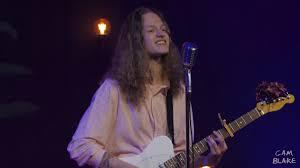 Cam Blake