Black History Month 2022
2022/02/01 (Tuesday)
February is Black History month so Fairchild Radio would like to take this opportunity to celebrate Black Canadian Women who have made a difference. These six women have helped shape our nation with their courage, perseverance and talent. Take a moment to read about their fascinating lives!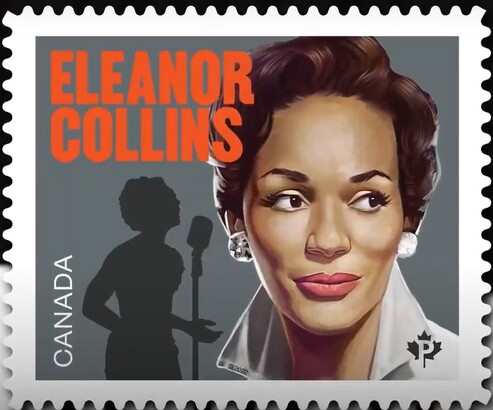 Eleanor Collins, Vancouver's "First Lady of Jazz," was the first Canadian woman to have her own national television show and is considered a pioneer in the development of British Columbia's music industry. She was born in Edmonton, Alberta, in 1919 to Black and Creole Indian parents who had settled on the Canadian prairies with more than 1,000 Black pioneers from Oklahoma. At the age of 15, she was able to win a talent contest because of her keen ear for music. This talent served her well throughout her career. Eleanor moved to Vancouver in 1939 where she met her husband Richard (Dick) Collins and settled down to raise their four children. She later became a studio musician for CBC Radio to supplement her family's income and by the late 1980s, Collins was considered a living legend. She has received numerous awards for her contributions to the arts and entertainment, including induction into the BC Entertainment Hall of Fame. In 2019, Collins turned 100 years old and this year, Canada Post has released a commemorative stamp honouring this 102-year-old Canadian legend.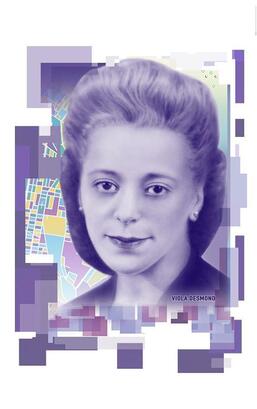 Viola Davis Desmond (1914–1965) was born in Halifax, Nova Scotia. She was an African-Canadian who ran her own beauty parlor and beauty college in Halifax, Nova Scotia. On November 8, 1946, while waiting for her car to be repaired, she decided to go see a movie in the Roseland Theatre in New Glasgow. She refused to sit in the balcony, which was designated exclusively for Blacks. Instead, she sat on the ground floor, which was for Whites only. She was forcibly removed and arrested. Viola was found guilty of not paying the one-cent difference in tax on the balcony ticket. She was sentenced to 30 days in jail and paid a $26 fine. The trial mainly focused on the issue of tax evasion and not on the discriminatory practices of the theatre. Dissatisfied with the verdict, the Nova Scotia Association for the Advancement of Coloured People, with Viola's help, took the case to the Supreme Court of Nova Scotia. The conviction was upheld. More recently, on April 15, 2010, the province of Nova Scotia granted an official apology and a free pardon to Viola. Lieutenant-Governor Mayann Francis, the first Black woman to serve as the Queen's representative in the province of Nova Scotia, presided over a ceremony in Halifax and exercised the Royal Prerogative of Mercy to grant a free pardon to her. Viola's 83-year-old sister, Wanda Robson, was there to accept the apology. Premier Darrell Dexter also apologized to Viola's family and all Black Nova Scotians for the racism she was subjected to in an incident he called unjust. In 2016, the new $10 bill was released with Viola's image on it, making her the first Canadian woman to be featured on a Canadian banknote.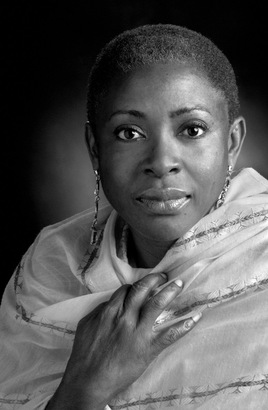 Afua Cooper is a distinguished and internationally recognized educator, historian, performance artist, and poet. Born in Jamaica to a family of nine children, Cooper immigrated to Canada in 1980 during a period of great political unrest in Jamaica. In 2000, she completed her PhD in African-Canadian history with specialties in slavery and abolition. She proceeded to become one of the most influential and pioneering voices in the Canadian dub poetry and spoken word movement. In her poetry, she incorporates African rhythms, Black history and feminism. Dr. Cooper is a founding member of the Toronto Dub Poets' Collective, founder of the Black Canadian Studies Association (BCSA), and held the James Robinson Johnston Chair in Black Canadian Studies at Dalhousie University from 2011-2017, where she developed the first Black Studies minor at a Canadian University.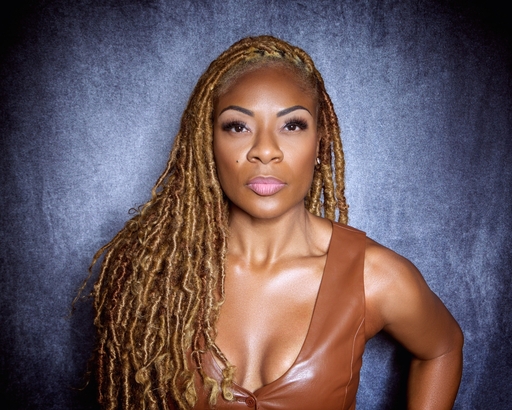 Jully Black is a singer, songwriter, actress, and TV personality. Known as Canada's Queen of R&B, she is a Juno Award-winner and was named by CBC Music as one of the "25 Greatest Canadian Singers Ever." Black was born on November 8, 1977 in Toronto, to Jamaican immigrant parents as one of nine children and started singing in church at age six. At age 19, Black was discovered by Warner/Chappell Music who immediately signed her. Shortly after, Universal Music Canada offered her a deal to help propel her career, leading to her first Juno nomination in 1997. Inducted and celebrated as one of 2021's honourees into Canada's Walk of Fame on December 17, 2021, throughout her career she has yielded both Juno and Gemini awards as well as multiple singles, achieving Top 10 status on the pop, R&B, and dance music charts. A platinum selling recording artist, Jully's impactful lyrics coupled with her action as a philanthropist has reached many beyond the borders of Canada. She is co-founder and keynote speaker for the renowned "Empowered In My Skin' women's empowerment summits, a Notable.ca award recipient, a vocal advocate for the LGBTQ+ communities and a WE Day ambassador.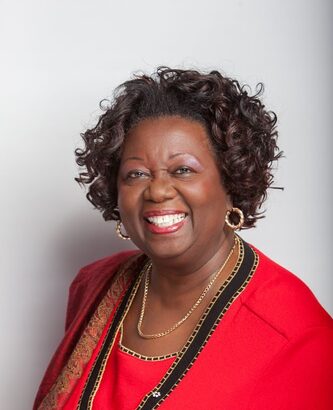 Jean Augustine is a trailblazing politician, social activist, and educator. She was the first African-Canadian woman to be elected to the House of Commons, the first African-Canadian woman to be appointed to the federal Cabinet, and the first Fairness Commissioner of the Government of Ontario. Born in 1937 in Happy Hill, Grenada, Augustine overcame personal and economic adversity from an early age to excel academically, and began her career as a teacher. After arriving in Canada in 1960, she advanced her education and career prospects, participated in grassroots organizations to strengthen minority and women's rights, and served her community and the City of Toronto with great passion and charisma. Augustine carried her roots and convictions in community service, education, and advocacy as she entered politics in 1993 as a Member of Parliament. In 1995, her proposed motion before Parliament to recognize February as Black History Month passed unanimously, thereby establishing a lasting tradition of celebrating the important contributions of Black Canadians to Canada's history, culture, development, and heritage.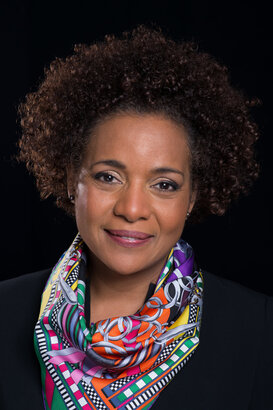 Michaëlle Jean is a Canadian journalist and documentarian who was Canada's 27th governor-general (2005–10) and the first person of African heritage to hold that post. Jean was born in Haiti into a family that was descended from slaves. Her father suffered imprisonment and torture under the regime of François Duvalier, leading to the family's flight to Canada when Jean was age 11. They settled in Montreal where Jean proved to be a brilliant student, studying languages and literature at the University of Montreal, where she earned a master's degree in comparative literature. A social activist, Jean mixed freely in the diverse world of Montreal's ethnic communities, honing a perfect command of French and English in the process. Embarking on a career in broadcast journalism, she became a popular commentator on the French-language network of the Canadian Broadcasting Corporation and also worked frequently on the English network. From 2001 Jean worked as an anchor for Radio-Canada's Le Téléjournal, and in 2004 she began to host her own television interview show, Michaëlle. She won numerous awards for her journalism, including the Amnesty International Journalism Award.
RELATED ARTICLES: